Moonlight Ballroom Celebrates 5 Years in Northwest San Antonio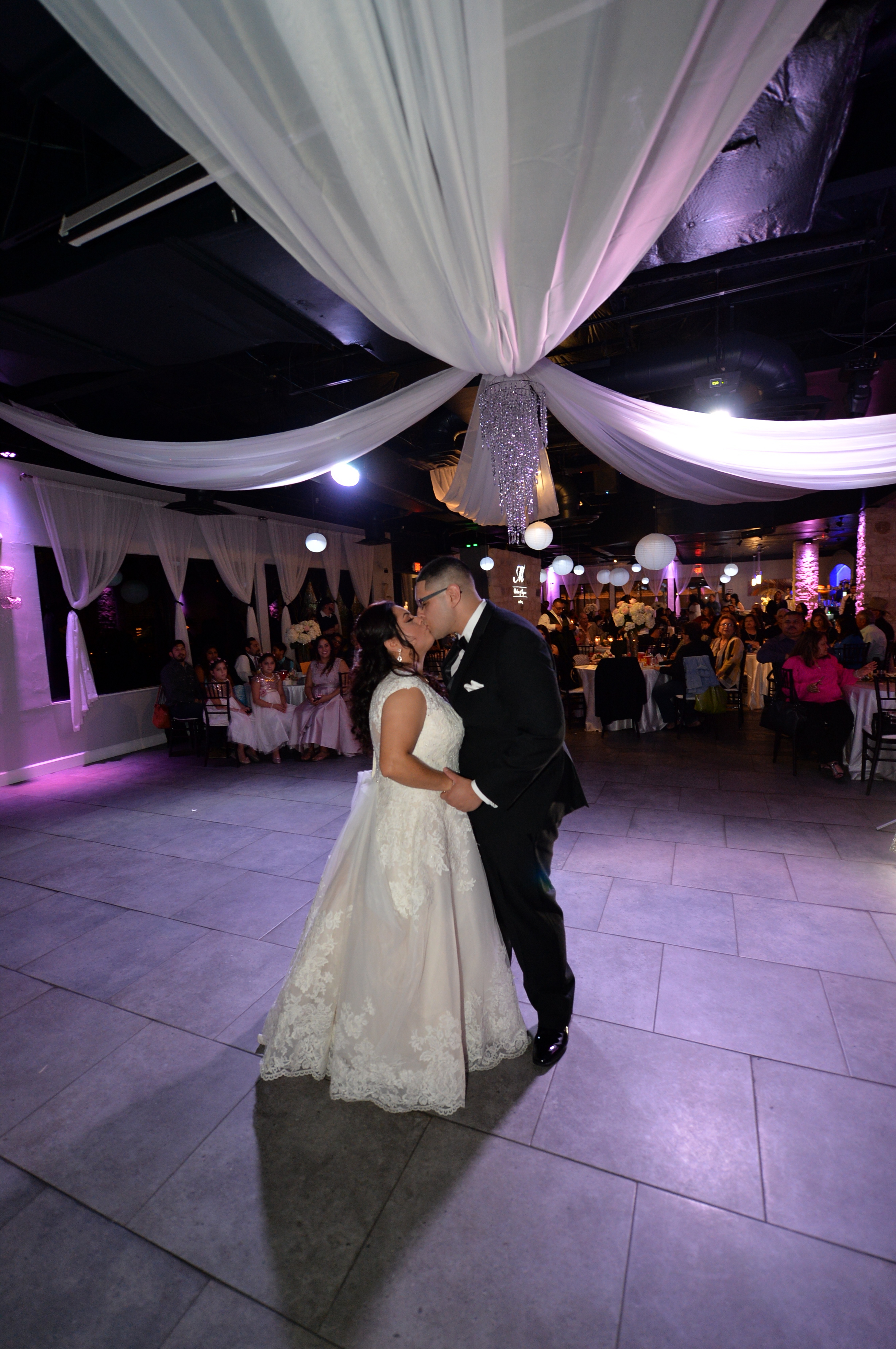 Photos by: Dioncio Perez - Photographer.
June 17, 2019 - Northwest San Antonio
Sponsored Article Written By: Jonathan Guajardo - Editor-In-Chief, SA Sentinel
San Antonio, long known for being a romantic and festive town, boasts a wide variety of event venues throughout its expansive city limits. Although tourists and even some locals initially think of downtown as the place where events are held, there are several hidden gems dotting the landscape of the city. One of these truly unique establishments is Moonlight Ballroom, located at 7711 Guilbeau Rd.
While it's no secret that San Antonians love to party, when families and friends come together to celebrate a wedding, quincenera, or other event, we tend to go all out. All this planning leading up to the day of the event, however, can sometimes overwhelm even the most seasoned event planner. This is where the highly experienced staff at Moonlight Ballroom steps in and helps families in their planning process, providing them with a one-stop-shop where all the necessary services can be reserved at one time, saving time and hassle leading up to the event.
"We are an all-inclusive venue that offers every possible service you can imagine for any and all types of events, with the highest quality at the most affordable price," reads the venue's description on their website. "You tie the knot, we pull the strings."
Isaac Soto, the owner and manager of Moonlight Ballroom, opened the venue's doors in 2014 with the idea of providing people from all around San Antonio with access to a five-star event facility, as well as high-quality vendors, at an affordable price point. "I've been in the industry for 19 years. And I've always had a passion for giving people great events at an affordable price," said Soto.
Located in front of a bustling shopping center off Bandera and New Guilbeau, the venue partners with local businesses to provide a variety of services for their clients. These businesses include such event necessities as decorators, event photographers, videographers, caterers, and experienced DJs. "I like to work with a lot of small businesses that are reputable and have a similar desire to give the same type of service and quality that Moonlight stands for," described Soto. The venue itself comes complete with a set DJ booth on the far right corner of the complex, musically activated party lights, as well as gobo setups for projecting event logos around the facility.
Linda Acosta, a local woman who recently held her event at Moonlight remarked on how the venue's staff facilitates events with ease. "Isaac and his team made this whole experience so easy and stress free. My whole event went so smoothly that I didn't have to worry about a thing and it was the best day of my life," said Acosta "I would highly recommend this venue to everyone."
Moonlight's hard work has not gone unnoticed as they boast many reviews from satisfied clients around the long winding tubes of the Internet. "Because of our continued success, we have been voted the #1 venue in San Antonio on multiple publications," stated Soto. "We are proud to say we are a 5-star venue based on our customer reviews and dedication to all of our clients and services that we offer."
"(I) had my event at Moonlight Ballroom and it was the best experience and the best (decision) I ever made," stated Kathy Ann Bhatti, a satisfied Moonlight client. "They took care of everything and exceeded my expectations! Would definitely recommend this venue to anyone. I plan on holding future events at Moonlight Ballroom."
As the Northwest area of San Antonio expands outwards towards Helotes and the population proceeds to boom, Moonlight's position within the community will only continue to increase. With five years of experience under their belt as well as exceptional recommendations from a happy client-base, it can be projected that Moonlight Ballroom will be a San Antonio mainstay for years to come.